About the Permadex System
With families spending more time at home, space is at a premium. You don't want to waste a rooftop deck space just because you're concerned about leaks. Permadex is an affordable solution to this problem.
What IsPermadex?
Permadex is a waterproofing system for flat roofs. It's specifically designed not only to keep water from entering your interior space but also to provide a surface for your rooftop decking. It's made for walking on and for supporting outdoor furniture.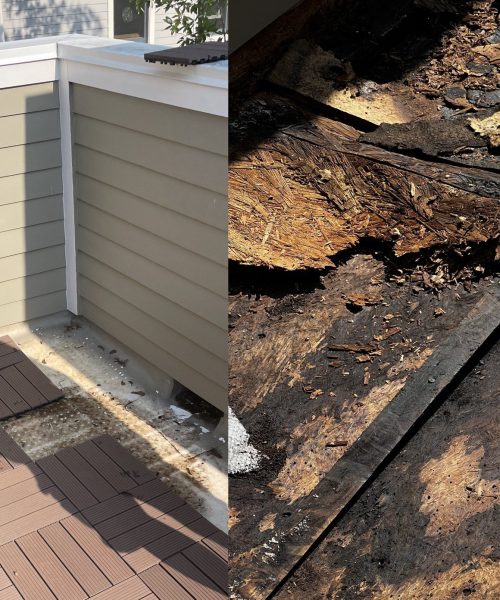 How DoesPermadex Work?
Permadex is a liquid membrane that cures into a seamless waterproof barrier after it's applied. Since it's applied in this way, it's a great replacement for other waterproof membranes that have proven ineffective.
There's often damage to the underlying structural wood when replacing an older membrane. Older membranes are usually lower-quality materials, such as TPO (thermoplastic polyolefin). Leaks coming through the membrane leads to rotted wood and contamination by mold and fungus.
After repairing the structural wood, your deck is ready for Permadex. When the low-weight, durable, waterproof Permadex sets, you'll be able to enjoy your rooftop deck without having to worry about damaging your roof.
You have another option for waterproofing your rooftop deck that's comparable to Permadex. It's ceramic tile which is four to five times more expensive than Permadex. Even though more expensive, ceramic tile can't compare with Permadex's durability.
How Do ITake Care of Permadex?
All you need to do is apply floor wax once a year. It's really that easy.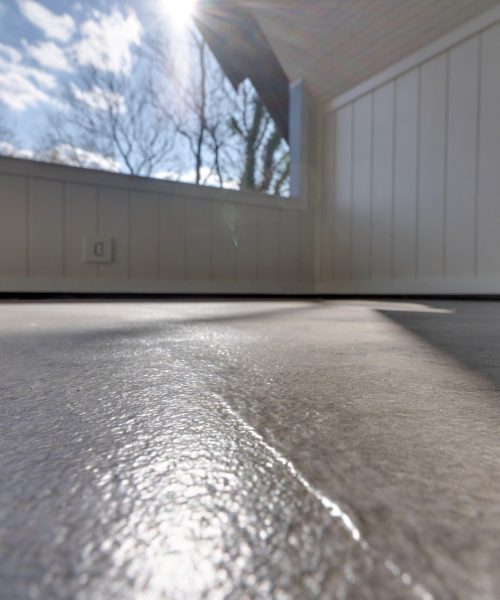 PermadexDurability
Permadex has the flexibility to withstand expansions and contractions with temperature changes. Ceramic tile can't survive too many freeze/thaw cycles without cracking. When your "waterproof" roof cracks, water will leak on to unprotected structural wood and into the interior of your home.
TPO roofing isn't ideal for your rooftop deck as it doesn't have the strength/durability that Permadex provides. Permadex is the highest quality waterproof membrane for supporting your deck's use as an outdoor living space.
PermadexWarranty
Because of their limited durability, TPO and ceramic tile manufacturers provide no warranties for rooftop decking.
Our company stands by its Permadex systems with a 10-Year full warranty on labor and materials.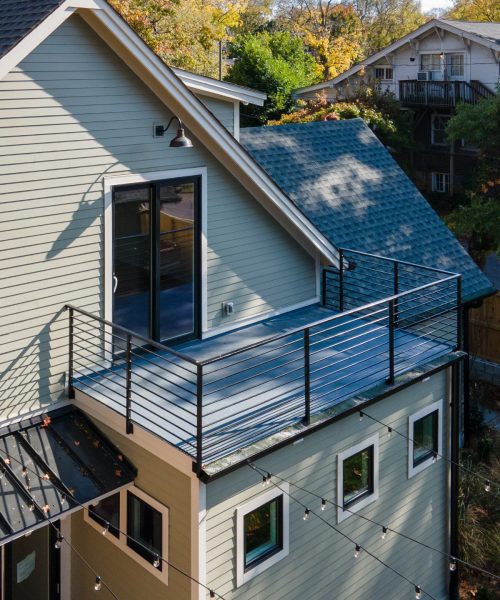 Frequently Asked Questions
Product Questions:
Service Related Questions:
Billing & Pricing Questions:
Product Questions:
Toggle Title

Lorem ipsum dolor sit amet

Toggle Title

Lorem ipsum dolor sit amet
Service Related Questions:
Toggle Title

Lorem ipsum dolor sit amet

Toggle Title

Lorem ipsum dolor sit amet
Billing & Pricing Questions:
Toggle Title

Lorem ipsum dolor sit amet

Toggle Title

Lorem ipsum dolor sit amet